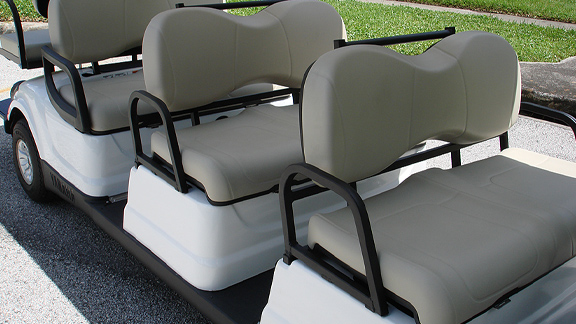 Multi-Passenger Golf Carts
From limo-style stretched carts, to side-saddle shuttle carts, to our large towable tram trailers we can meet your people moving needs.
Choose from either gas or electric powered vehicles and a slew of optional features and you're to get exactly what you need without breaking the bank.  Built atop the proven Yamaha Drive2 chassis you can purchase with confidence.
Compact transportation with the convenience of having all passengers face forward.  Expandable to six-passengers with rear seat.
The largest limo-style cart we offer with the option of expanding to eight-passengers with the addition of a rear seat.