No other company offers the level of customization that we can offer to you.  All of our vehicles are built in-house which means we can build you the perfect vehicle to meet your specific needs whether it be food service, maintenance, housekeeping, or specialized equipment transport.
Vehicles are available in gas (EFI) and electric (AC) power and can be tailored for indoor or outdoor use.  All aluminum body construction keeps the golf cart lightweight while insuring years of use without the worry of rust and decay.
Super-Hauler Flatbed Golf Carts
Our flatbed golf carts feature a 6-foot flatbed with removable stake sides and come standard with head/tail lights and a suntop to cover passengers.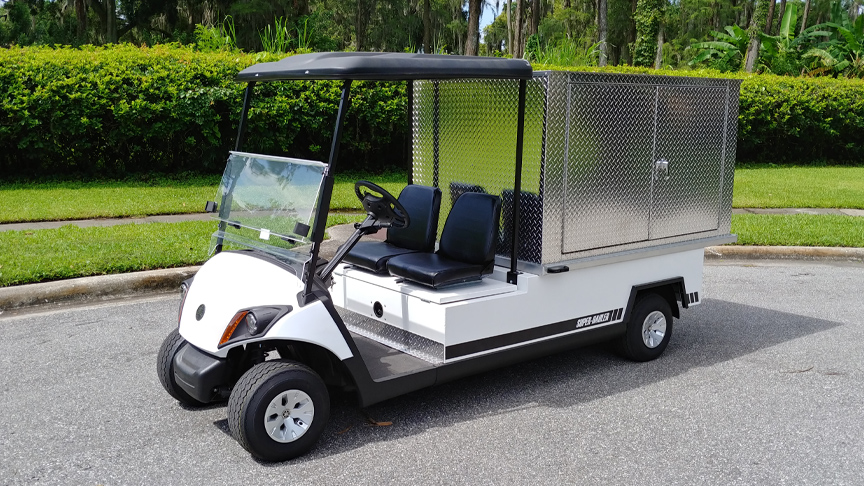 Super-Hauler Van Box Golf Carts
Keep your cargo secure and protected from the elements with our Van Box Golf Carts.  The rear cargo box is completely customizable, perfect for food service and housekeeping.